fictiv
I've been working with Fictiv since 2018, first as a lead frontend developer; and since 2021, as an engineering manager. In my time there, I've led the launch of the multiple new products, as well as countless features for the user-facing, admin-facing, and computational geometry teams.
In addition to my coding responsibilities, I've worked to mentor my fellow developers in best practices for modern frontend development and user experience. As an engineering manager, I have spun up several new development teams at the company, as well as taken existing teams and optimized their processes around productivity and developer wellbeing.
I've been working with Fictiv in a fully-remote capacity since the beginning of 2019.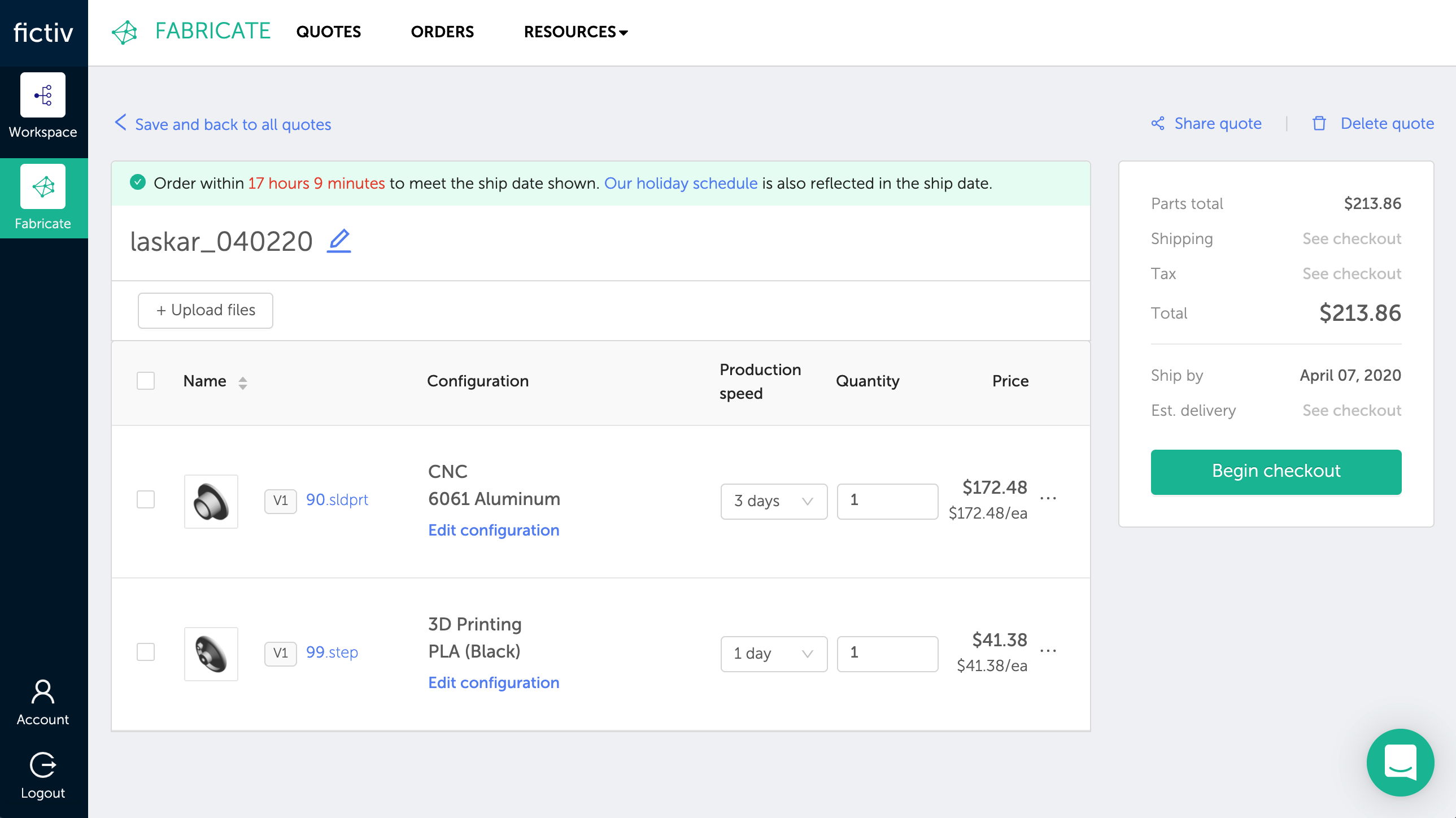 React/Redux, GraphQL, Python, Ruby, AWS
Visit fictiv.com »